Daily Devotions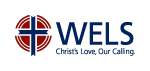 Now the LORD God had planted a garden in the east, in Eden; and there...
View More >
I'm A King's Kid!

Games, crafts, songs
and a Bible story
For ages 2 yrs to 2nd grade
Tuesday, March 11 at 6:00-7:00pm

Welcome!

Our family of believers at St. Paul's Evangelical Lutheran Church and School
prays that through this site you encounter your Savior Jesus,
are strengthened by his grace and made confident to serve him with all thankfulness!
Please look around!
Sunday Worship Services: 8:00 & 10:30 a.m.
"Growing in the grace and knowledge of our Lord and Savior Jesus Christ.
To him be glory both now and forever! Amen."
( 2 Peter 3:18)
Midweek Lenten Devotions
Wednesdays
at 3:30 & 6:30pm
Mar 5 - Apr 9

I'm a King's Kid!
Tuesday, Mar 11
6:00-7:00pm

St. Paul's Got Talent
Friday, Mar 14
at 5:00pm